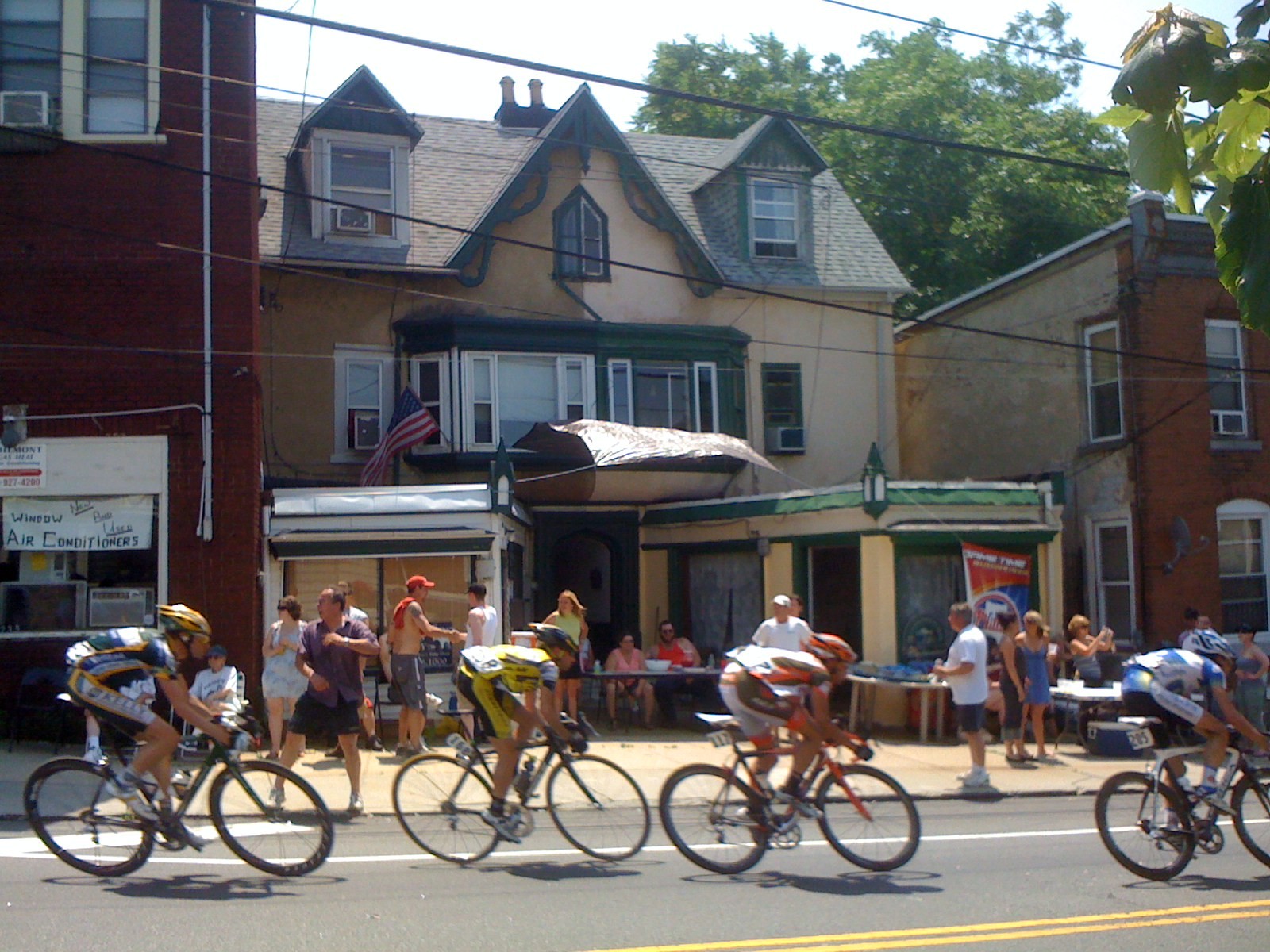 My friend Brett, who works for SE Racing, hooked me and some friends up with passes to the Fuji tent – near the top of the Manayunk Wall. Brett sponsored us some bagels, drinks, t-shirts, and access to port-a-potties, a HUGE upgrade from last year's experience (long story).
We made our traditional stop on Lemon Hill to watch the racers climb, and admire the variety of bikes and bike people.
After watching a few laps along East Reservoir Drive, a completely uninhabited section of the course where we collected the racers' (free) water bottles, we made our way to the Art Museum and found a vendor giving away water ice – free. We also acquired some samples of Kraft "Begalfulls" which were awesome. And free.
We hung around the finish line area for the final laps then made our way back to the parking lot in Manayunk. This was a fun, steady spin down car-free Kelly Drive. We looked for large, fit people to draft as long as possible. A few years ago we got DROPPED by some long-haired dude on a Sears FreeSpirit in cut-off jean shorts and sandals. We eventually caught him when he stopped at Starbucks. Damn those "DUI fit" guys.
A few more pics from the day…